How To Get Free Viral Traffic To Your Blog Or Website
We all know that traffic and leads are the life of any online business. Most people that want to start an online business do not have any direction. They do not have any knowledge as to how to build a successful business. This is the major fall for a lot of online marketers. They simply lack knowledge.
This blog are for those who want to know how to get free viral traffic to their online business. Being consistent is the key to getting targeted traffic daily. If you are not being consistent in your marketing efforts, then your business will soon die. Below are some of my powerful ways of generating free viral traffic to my business online.
What Type Of Value To Give To My Audience
This is very important when you are trying to build an online presence. People will remember how much you care instead of how much you know. You can take this to the bank guys and gals! You must decide what do you want to give to your audience. First you must know what they need in order to provide the value. You can purchase the rights to give away my software here.

So if you are in any niche, find out what you can give away to your target audience in exchange for their Name, Email, and Phone Number. YOU MUST do this on a regular bases. People want to have a reason to look forward in your communication with them. So start off by giving something of value that will help build that relationship between you and the recipient.
Email Marketing
Email marketing is not dead. It is a very powerful way to sell products and recruit clients. I use a email scraper and a email blaster software. I send a email to complete strangers in a professional respectable manner by offering them something for free.

This is a target scraped list. Once I send them this powerful email, then they will reply back "Yes" they are interested or "No" they are not interested. Then I will reply back according to their response. This is a cool way to build your list. I send them to my website in the reply email. The money is in the list. So once you have a list then you send them a few emails per week to engage with them.

Facebook Group Marketing



Facebook is the #2 website in the entire world behind Google. If you are not advertising on Facebook, then you are sleeping on a lot of potential traffic leads and sales. You should build a following and community of Facebook. But their is also powerful traffic in Facebook advertising groups. This is a great way to get free viral traffic to your business or brand.

You can post to the groups manually but that can be very time consuming. Now you can post to Facebook groups on complete auto pilot. My membership site has a facebook poster. Once a person register for free, then he/she has the option to maximize their efforts by simply upgrading to get access to this powerful tool for facebook. Get tons of free viral traffic that converts to leads and sells.



Viral Blog Creation


I know blogging looks hard or seems tedious, but its a peace of cake. Just blog about yourself and your business. You can put your free offer on your blog to get them to engage in the blog. You can send your blog to your list. This will drive targeted traffic to your blog because you have already gotten their name email and phone number.

Also you can share your blog on social media and every other place that will allow you to post your blog. But make sure that your blog has a form to capture more leads. This is very important. Always have a way to capture leads form your website or blog. Most marketers do not even have this figured out. But you don't have that excuse no more! Now you know.



YouTube Marketing


YouTube is the #3 most visited platform in the world. It is owned by Google. So Google will show must respect to their own platform. I highly recommend you to create multiple YouTube videos and get them ranked.
Share them with your community and following. You just don't know how this have impact my brand. YouTube videos help convert your viewers into buyers very well.


Skype Marketing


Skype is a sleeping giant. A lot of marketers are sleeping on this free platform. Did you know that this platform has Skype advertising groups? Did you know that you can build a Skype list? Did you know that you can ping a message and contact anyone in the world for free? Be on your way to getting free viral traffic.

Create a free account here Skype.com and send me a friend request>>> Skype id: sbyrd33 . This was the catapult of my business a few years ago and now it is still one of the anchors of my ship. Do not sleep on Skype any longer. Create your account Skype.com and send me a friend request>>> Skype id: sbyrd33
Related Post: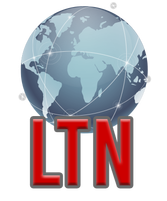 LTN Lead Traffic Network Viral Blogging System:
Learn how to get ranked on Google and get organic viral traffic
Email Power System: You can have the send out up to 30k - 50k emails per campaign
Never be limited ever again. Upload any list you want.
Track who open your emails. Track who click your links
Track who unsubscribe.

Get Traffic From Facebook
Post To Hundreds Of Groups
On Auto Pilot. Get Major
Exposure From This Powerful
Social Media Site.
Schedule & Auto Post
Viral Images & Video
All In Your Tweets On
Complete Auto Pilot
Comments
No comments made yet. Be the first to submit a comment
By accepting you will be accessing a service provided by a third-party external to https://leadtrafficnetwork.com/